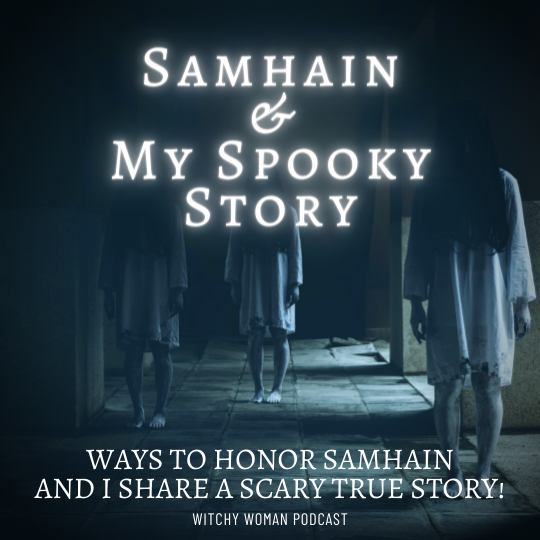 Samhain And My Spooky Story
I'm going to share about Samhain and how to celebrate it! I also share the colors,  herbs, and other things to put on your altar to honor the season. I go over what a dumb supper is as well as how to incorporate the kids into your Samhain traditions.  
I share with you a spooky story! I can't wait for you to hear it and see what you think!
Here is the solitary Samhain ritual that I mention in this episode:
https://www.patheos.com/blogs/johnbeckett/2014/10/samhain-a-solitary-ritual.html 
Join the WW Coven 
Join the coven to get access to our new Classes in the WW Coven Group! Check out all the info at the link below! 
Join our online coven here: www.patreon.com/witchywomanpodcast
Sign Up for my Newsletter HERE 
Patreon Sponsors
Play Now