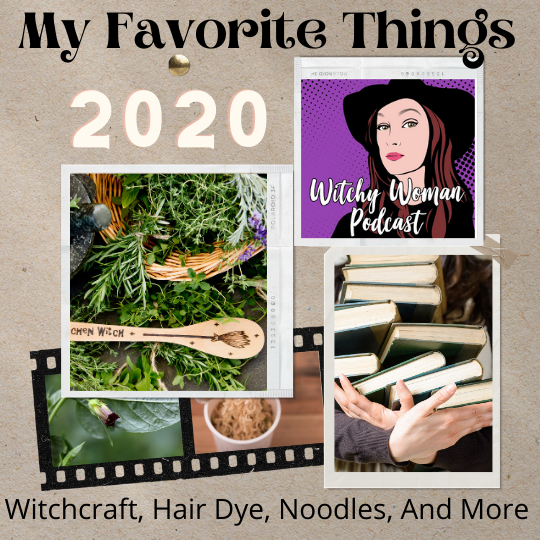 My Favorite Things of 2020 - Witchcraft, Hair Dye, Noodles, And More!
This year has been a wild ride and not all of it has been very positive, but I did find some cool witchy shit and muggle stuff this year that I'd like to share with you. I also wanted to show gratitude for all the guests I've had on the podcast as well as everyone that listens! Also big gratitude to the WW Coven members of our Patreon group! You are what keeps me able to keep doing the podcast and I am so thankful for your support and love! Love you all so much!
I'll be taking next week off to plan for 2020 episodes as well as spend time with my family. Just a heads up!
Join the WW Coven 
Join the coven to get access to our Classes in the WW Coven Group! Check out all the info at the link below! 
Join our online coven here: www.patreon.com/witchywomanpodcast
Sign Up for my Newsletter HERE 
Patreon Sponsors
Play Now