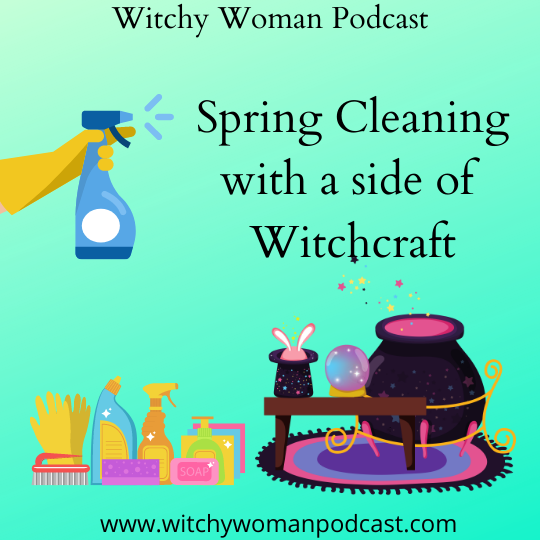 Spring Cleaning With A Side Of Witchcraft
Spring cleaning is right around the corner and I love to weave some witchcraft into that process. In this episode, I share with you my entire spring cleaning process from top to bottom! I share recipes that I use for incense, cleaning products, and how I do it all.  Join me this week and plan your day of cleaning!
Join the WW Coven 
Join the coven to get access to our Classes in the WW Coven Group! Check out all the info at the link below! 
Join our online coven here: www.witchywomanpodcast.com
and click on "Join the WW Coven"
Sign Up for my Newsletter HERE 
Play Now