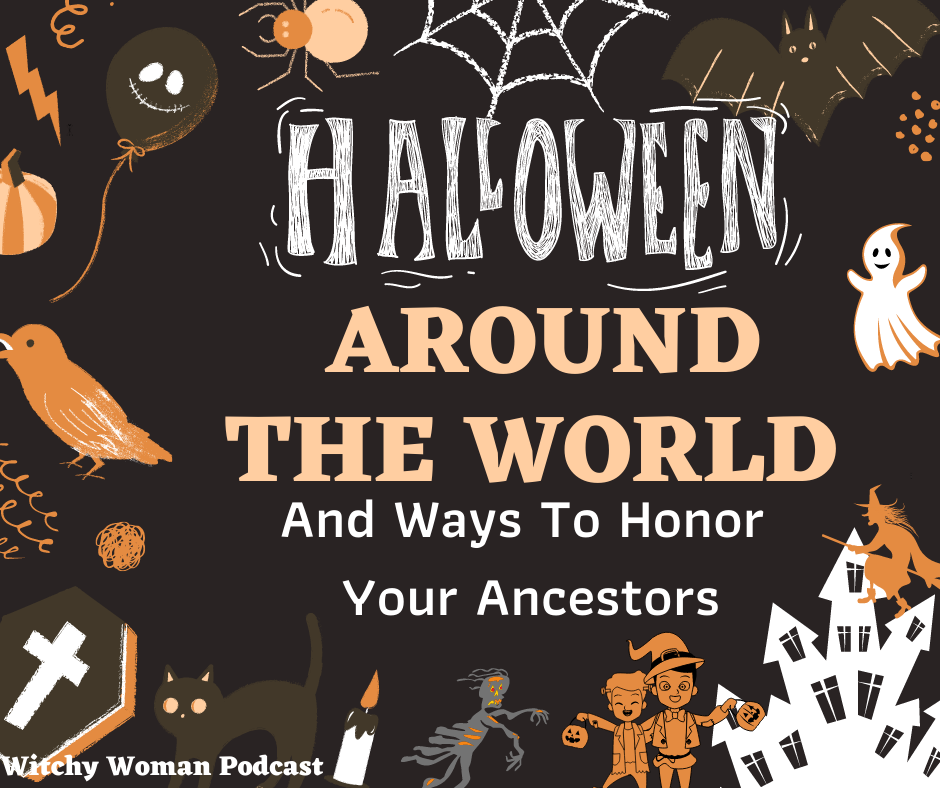 Halloween Around The World - Ways To Honor Your Ancestors
I thought I'd share some celebrations around the deceased and ancestor worship around the world today.  There are so many of them, so I only got to a few of them but it was so interesting to learn about other traditions revolving around the deceased and ancestors.
Here are just a few ways you can honor your ancestors this Samhain and/or Halloween:
Ways You Can Honor your ancestors
Live life with gratitude. Without those who came before you, you would not exist. Acknowledge their hardships and celebrate their life by acknowledging their part in your life.

Create a space or altar for their pictures or items that remind you of your deceased loved ones. Wall space can also be used by placing a shelf on the wall with pictures around it and items on the shelf that represent them. Maybe leave an altar bowl there for offerings.

Make honoring sacrifices to them; light a candle, burn some incense, leave a food offering for them.

Create an outdoor altar for them. Maybe a space in your garden or yard planted with flowers and plants that link you to them. For me, it is pink roses and lilacs that remind me of my father's lineage. Some spireas for my mother's line. Maybe it is a stump where you leave offerings of food (safe for critters), rocks, plants/flowers, etc. 

Invite your ancestors into your dream time to visit and impart knowledge and guidance. Simply state the intention before bedtime and ask for them to please be present and that you'd appreciate any guidance that they can give you. Also, that you are graciously listening.
Join the WW Coven 
Join the coven to get access to our new Classes in the WW Coven Group! Check out all the info at the link below! 
Join our online coven here: www.patreon.com/witchywomanpodcast
Sign Up for my Newsletter HERE 
Patreon Sponsors
Play Now